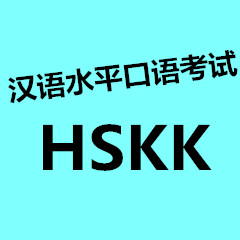 1 lesson

HSKK Test Prep Course

HSKK Test Prep Course (Adults)

HSKK, Hanyu Shuiping Kouyu Kaoshi, is a standardized oral test that aims to test examinees' ability in spoken Chinese. HSKK is the oral test of HSK and is divided into 3 levels.

HSKK test prep courses are made for Chinese learners who intend to take the oral test of HSK. The courses are divided into 3 levels in accordance with the levels of HSKK exam.
We focus on improving your speaking Chinese, with the best selected learning material. We hone your strengths and improve on your weaknesses to help you get your best test score.
| | | |
| --- | --- | --- |
| HSK | HSKK | Requirement |
| HSK Level 1 + 2 | Beginner Level | 200 Chinese words and phrases |
| HSK Level 3 + 4 | Intermediate Level | 700 Chinese words and phrases |
| HSK Level 5 + 6 | Advanced level | 2000 Chinese words and phrases |