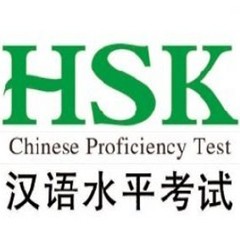 1 lesson

HSK Test Prep Course

HSK Test Preparation Courses (Chinese Proficiency Test for Adults)

The new HSK is an international standardized exam that tests and rates Chinese language proficiency. It assesses non-native Chinese speakers' abilities in using the Chinese language in their daily academic and professional lives. HSK consists of six levels, namely HSK (level I), HSK (level II), HSK (level III), HSK (level IV), HSK (level V), and HSK (level VI).

Our HSK test prep courses are made for Chinese learners who intend to take the HSK test. We focus on core test areas including speaking, listening, reading and writing in Chinese, with optimized, hand selected learning materials. We hone your strengths and improve on your weaknesses to help you get your best test score.

The results of the test can serve several purposes:
As a reference for an educational institution's decision-making concerning recruiting students, assigning students to different classes, allowing students to skip certain courses and granting students academic credits.

As a reference for employers' decision-making concerning the recruitment, training and promotion of test takers.

As a method for Chinese language learners to assess and improve their proficiency in Chinese.

As a method for Chinese language training institutions to evaluate training results.